Ho Ho-fei
Principal Dancer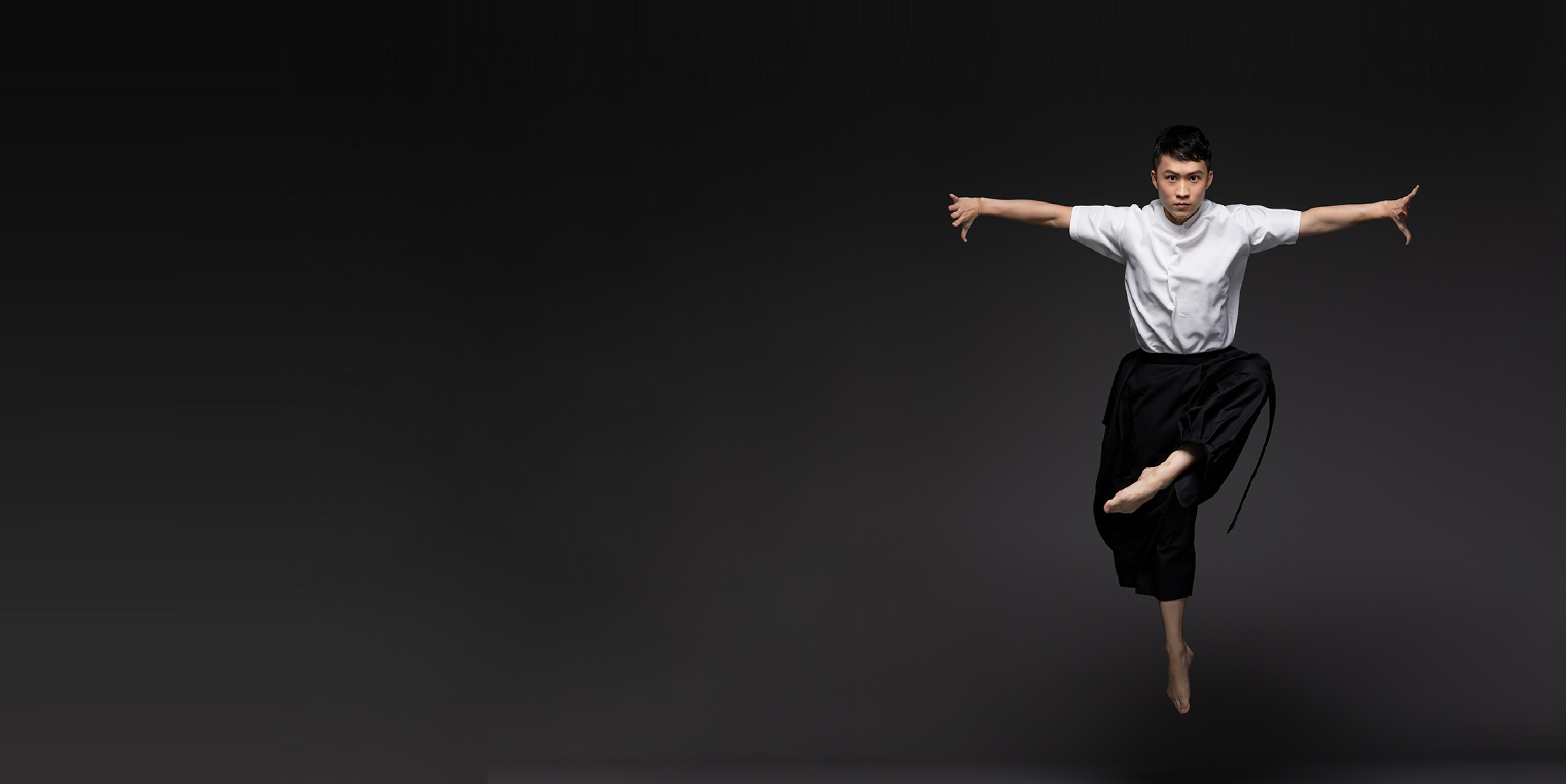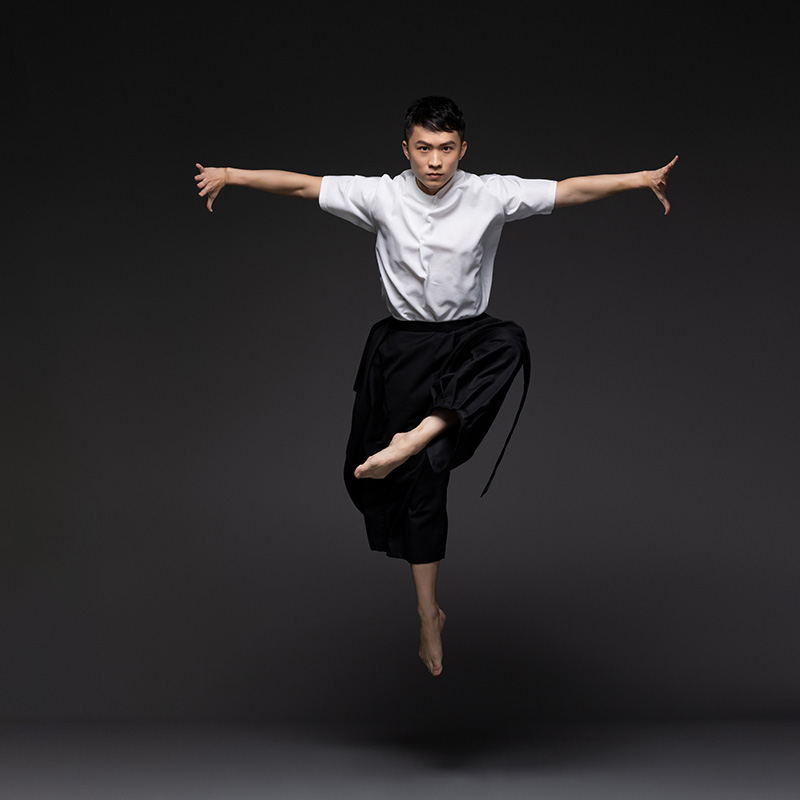 A limited body. A limitless imagination.
From an encounter to passion, to enjoyment, to self-understanding, to investigating roots, to a continuing journey.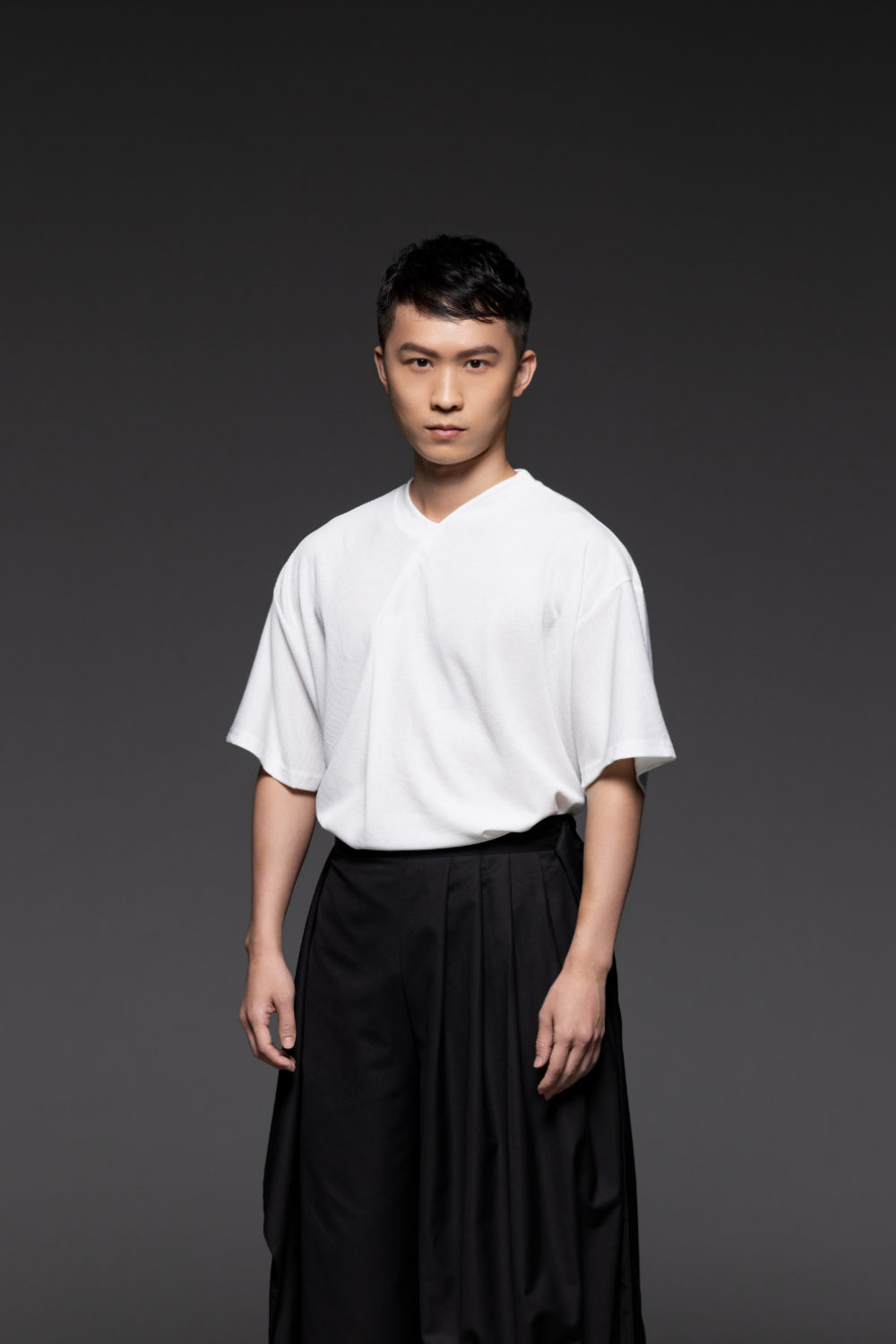 Ho Ho-fei graduated from The Hong Kong Academy for Performing Arts (HKAPA) majoring in Chinese Dance with a minor in Choreography in 2009. He received several scholarships, a bronze medal at the 4th Shenzhen Modern Dance Competition, and a gold medal at the 3rd National Minority Performance Gala.
Ho joined Hong Kong Dance Company in 2010. Performance highlights include major roles in Qingming Riverside, Journey to the Wild West (re-run), Red Poppies (re-run in 2014), Chinese Hero: A Lone Exile, Kaleidoscope of Dance from Yunnan, Magical Adventures of Baby Polar Bear and the 12 Zodiac Animals, Dream of the Past: Ancient Chinese Court Dances, Dim Sum Adventures @ Lung Fung Teahouse 2.0, Liu Sanjie, A Sea of Smiling LT Ducks, A Tale of the Southern Sky, Convergence, Shan Shui: An Ode to Nature, Nine Songs, and Myth of the Dancing Durumi. He was also invited by Hong Kong Ballet to perform The Nutcracker.
Ho has choreographed for "8/F Platform": Fly and for Hong Kong Dance Alliance's "2010 Dance Platform". He was also the co-choreographer of The Great River and Fire Dragon for the Association of Hong Kong Dance Organizations. His work Protect received the gold medal in the pas de deux category at the 2013 Hong Kong Bauhinia Cup International Dance Invitation Competition. Ho was awarded The Hong Kong Jockey Club Music and Dance Fund scholarship in 2021 and he obtained a Master of Fine Arts degree in a dance programme at HKAPA in 2023. He was promoted to Principal Dancer the same year. He was also a researcher for the Research Study on Chinese Martial Arts and Chinese Dance, and now participates in the Dance and Martial Arts Research Team.