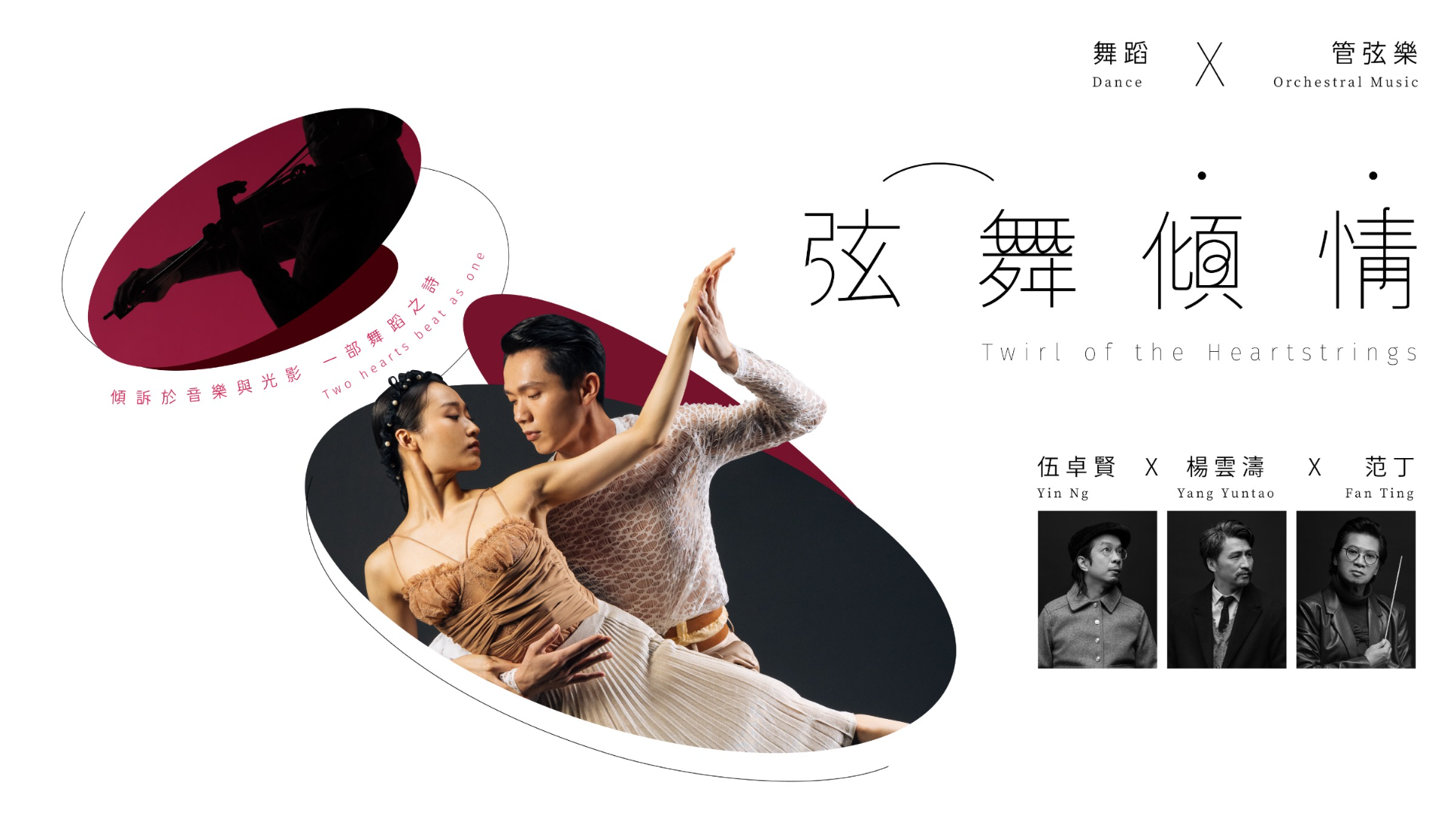 Twirl of the Heartstrings
Two hearts beat as one
Venue:
The Hong Kong Jockey Club Amphitheatre, HKAPA
Ticketing:
$380, $280, $140
Synopsis
The theatre lights are dimmed, and in this vast twilight, we fall for what they fell for, the bonds unsevered.
If it's a stage, dance would only wreathe its periphery;
If it's music, the fiddle would only twang a wiry string;
If it's a poem, the words would only weave a faint murmur of ambivalence;
As if two discordances becoming one.
Hong Kong Dance Company relives fragments of earlier artistic endeavours: L'Amour Immortel, Storm Clouds, Chinese Hero: A Lone Exile, The Legend of Mulan and Lady White of West Lake, crafting a tuneful poem song in the form of dance. Accompanying the dance with soaring new orchestral works, Hong Kong's up-and-coming In-heritage Philharmonic spins a sweeping panorama of emotion and entanglement. 
Choreographed and directed by Yang Yuntao, Artistic Director of Hong Kong Dance Company, conducted by the maestro Fan Ting, Artistic Director and Conductor of In-heritage Philharmonic, with music arranged and composed by the renowned composer Yin Ng, Twirl of the Heartstrings sets out to steer a course of love.
Dance X Orchestral Music "Twirl of the Heartstrings"
Production & Artistic Team
Director / Choreographer:

Yang Yuntao
Music Director / Composer / Music Arranger:

Yin Ng
Live Music Performance:

In-heritage Philharmonic