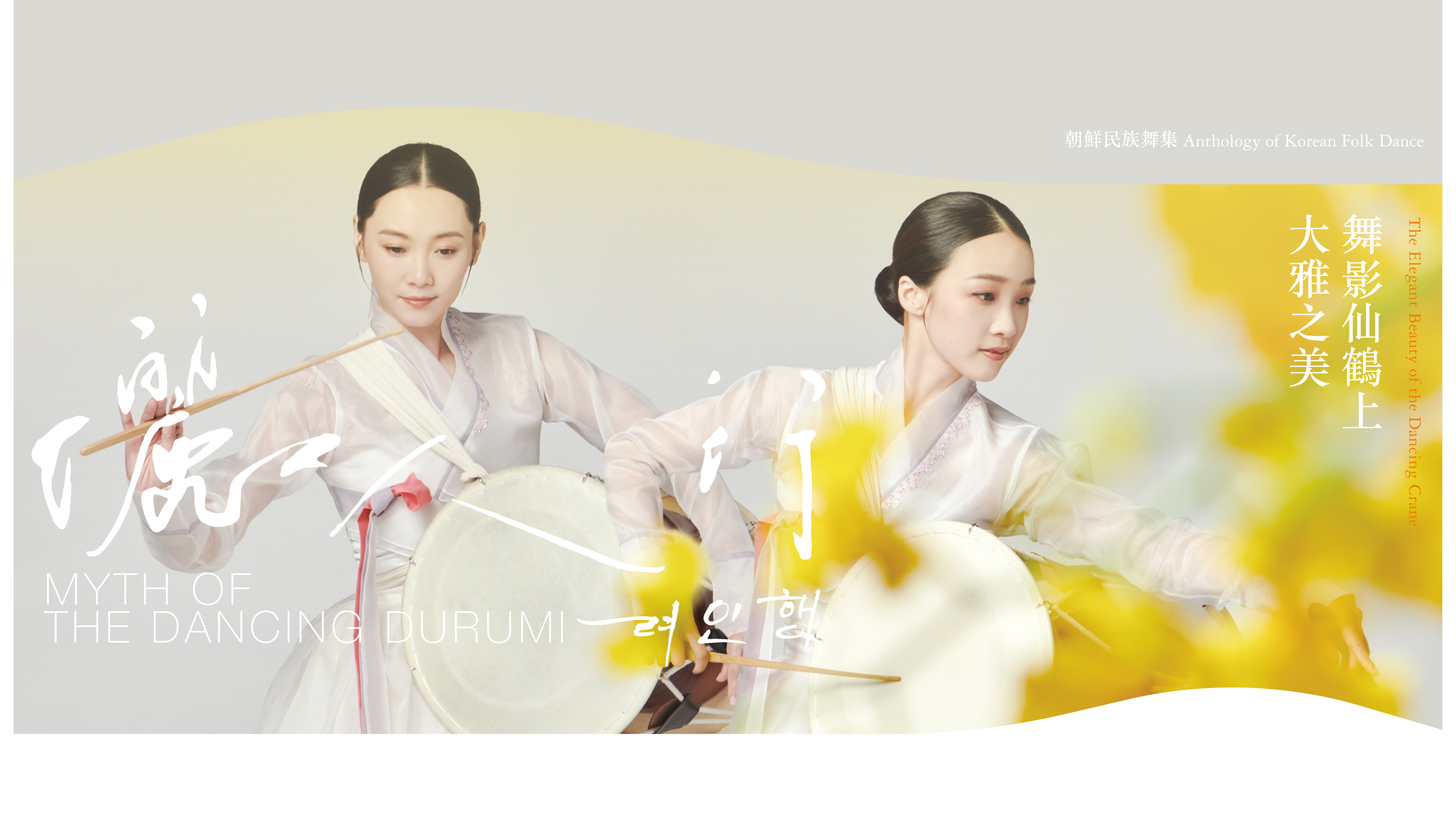 Myth of the Dancing Durumi
The elegant beauty of the dancing crane
Venue:
Auditorium, Yuen Long Theatre
Auditorium, Sha Tin Town Hall
Ticketing:
Sha Tin: $380, $280, $200, $140 | Yuen Long: $300, $200, $140, $80
𝓜𝔂𝓽𝓱 𝓸𝓯 𝓽𝓱𝓮 𝓓𝓪𝓷𝓬𝓲𝓷𝓰 𝓓𝓾𝓻𝓾𝓶𝓲 (Yuen Long) Ticket Refund Arrangements
As one of the cast members is required to follow the anti-pandemic guidelines and undergo quarantine, Myth of the Dancing Durumi, originally scheduled to be staged at the Yuen Long Theatre Auditorium from 16 to 18 September 2022 had to be cancelled. Ticket holders of Myth of the Dancing Durumi may apply for ticket refund from now until 31 October 2022(Mon).
Refund Options:
1. Fill out the Online Application Form and submit the google form online; or
2. Download the Ticket Refund Form, and return the completed form with your ticket(s) to HKDC by post.
Should you have any queries, please do not hesitate to contact us at 3103 1842 during office hours 10:00 am-1:30 pm and 2:30 pm-6:00 pm, Monday to Friday (except for Public Holidays), or email to hkdance@hkdance.com.
Synopsis
Hong Kong Dance Company proudly presents 𝓜𝔂𝓽𝓱 𝓸𝓯 𝓽𝓱𝓮 𝓓𝓪𝓷𝓬𝓲𝓷𝓰 𝓓𝓾𝓻𝓾𝓶𝓲 as the season opening programme of 2022/23 Dance Season.
Korean folk dances have a refined elegance that evokes images of a durumi (Korean crane) in flight.
Breathing out, the dancers effortlessly glide.
Breathing in, they pause with a subtle grace.
Their colourful traditional Korean costumes move in harmony with the distinctive rhythms of their folk tunes.
HKDC is bringing works of Seoul and Yanbian artists Dr Han Hyo-lim and Prof Jin Yinghua together in Hong Kong for the first time, to showcase the traditional charm and contemporary elegance inherent in Korean dance.

🔸About the pieces🔸
🥁 𝒪𝒻 𝒮𝓊𝓃, 𝑅𝒶𝒾𝓃 𝒶𝓃𝒹 𝒪𝓊𝓇 𝐿𝒶𝓃𝒹 전간민풍
Rumbling Drums and Enchanting Dance
Professor Jin Yinghua, an ardent promoter and educator of the folk dance of the Chaoxian ethnic group, is the Deputy Dean of the College of Arts at Yanbian University, and Vice Chair of Yanbian Dancers Association and Jilin Province Literature and Art Critics Association. She was elected one of the Ten Outstanding Young Persons of Jilin Province. She has selected six riveting dance pieces for our audience to showcase the unique beauty of the Chaoxian ethnic group.
🌙 𝒯𝒽𝑒 𝑀𝑜𝑜𝓃 달 (world premiere)
Mysterious rituals under the silvery moon
Korean Choreographer Dr Han Hyo-lim once again collaborates with the Hong Kong Dance Company. Back in 2018, Dr Han presented Furious Sea – Memory on Ube in Tale of Three Cities, a dance which commemorates the victims of the 1942 Chosei Coal Mine disaster. In the dance performance The Moon, Dr Han looks into Korean Shamanism and folklore to recreate the mysterious shamanistic rituals in dance.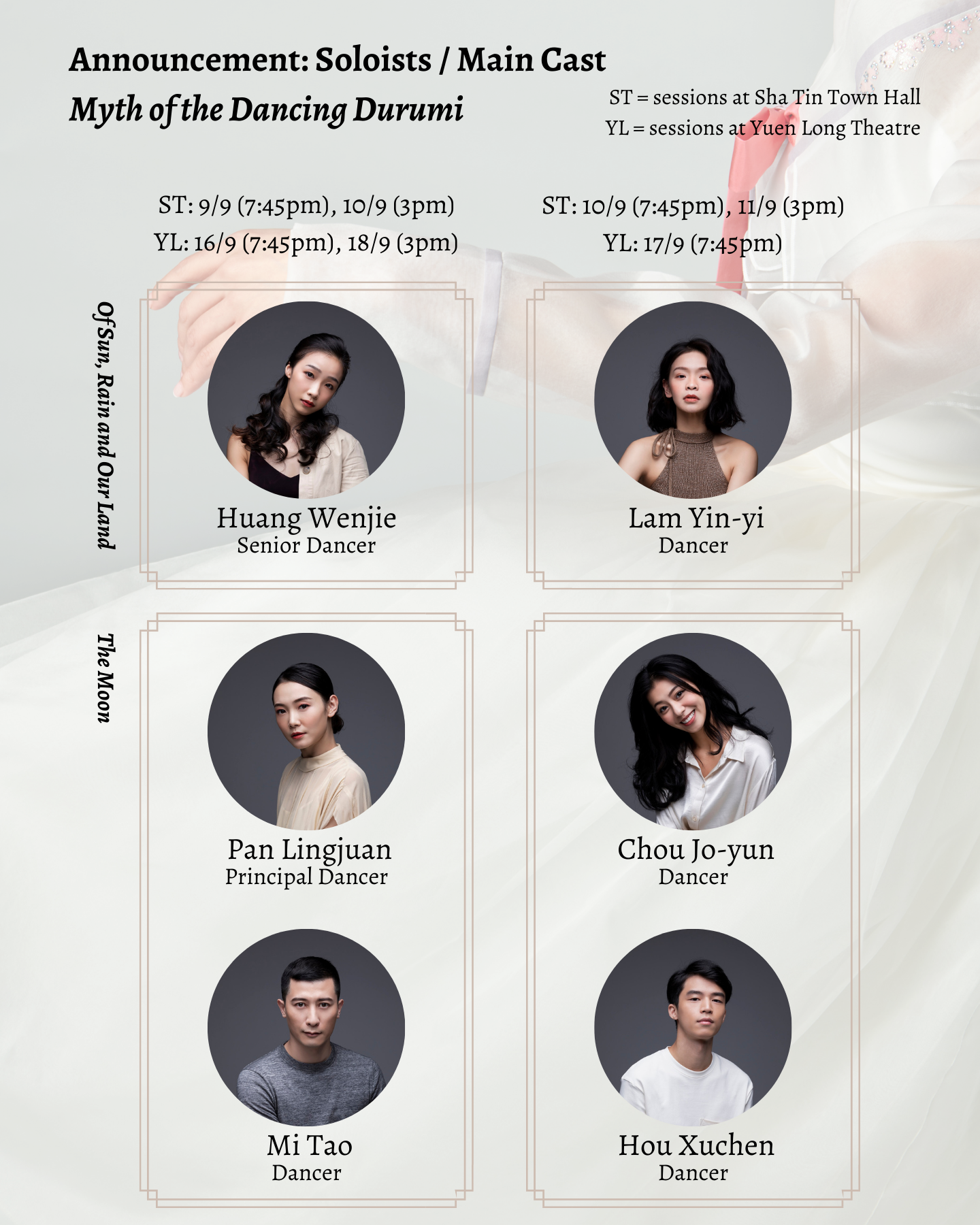 Production & Artistic Team
Artistic Coordinators:

Yang Yuntao, Xie Yin
Choreographers:

Prof Jin Yinghua, Dr Han Hyo-lim
Anthology of Korean Folk Dance Myth of the Dancing Durumi