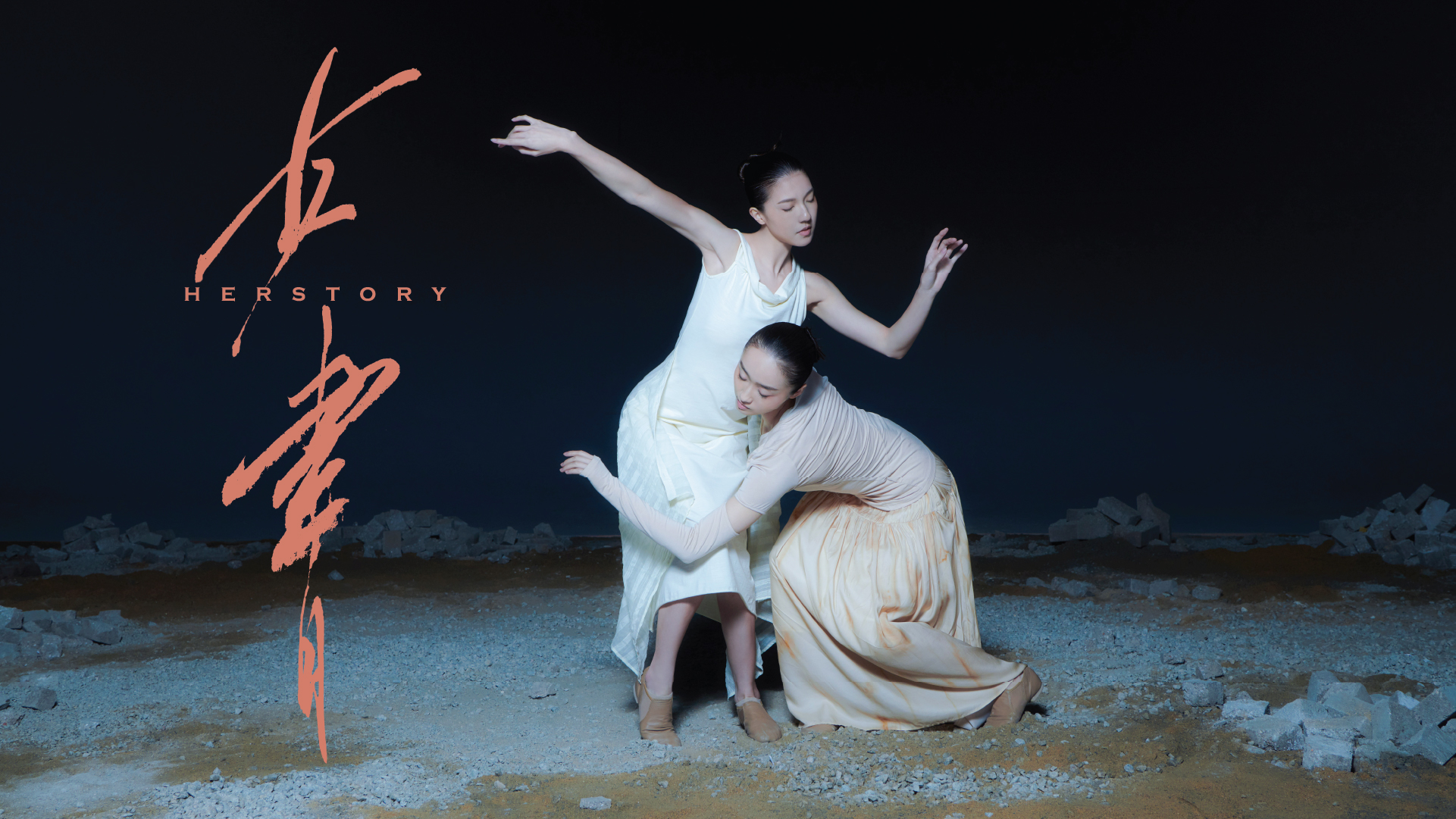 HerStory
Unravelling esoteric writings by, of, and about women
Venue:
The Box, Freespace, West Kowloon Cultural District
Performance Dates and Time
15.12.2023 (Fri) 7:45 pm
16.12.2023 (Sat) 3:00 pm*
16.12.2023 (Sat) 7:45 pm
17.12.2023 (Sun) 3:00 pm
*With Meet-the-artist session
Programme duration is about 80 minutes without intermission
Latecomers will only be admitted at a suitable break or may not be admitted
Suitable for aged 6 or above
Synopsis
This dance production is a contemporary extension of Nüshu ("women's script"), the written language developed and used exclusively by women in Jiangyong county, Hunan province, China, which has a four-hundred-year history.
Inspired by Nüshu and winner of two awards at the 2008 Hong Kong Dance Awards, HerStory is the final part of "Women's Trilogy" created by renowned choreographer Helen Lai. The dance idiom is likened to writing in Chinese, from which emerge emotive personal stories of women and evoke collective memories. By weaving in the writings of two female authors from Hong Kong, Xi Xi and Wong Bik-wan, along with dance, music and imagery, Lai is joining hands with Hong Kong Dance Company to re-stage HerStory in this December.

Ticket Discounts and Package Offer (only available at art-mate)
1. 15% discount on single-transaction purchases for two or more standard tickets per programme for both Convergence and HerStory. The discount cannot be used in conjunction with other promotions and is available on a first come, first served basis.
2. 50% discount for full-time students, citizens aged 60 and above, people with disabilities and the minder, Comprehensive Social Security Assistance Recipients.
3. 20% discount for HKDC Prestige members.
4. 10% discount for HKDC Classic members.
5. 20% discount for HKDC staffs.
6. All kinds of discount cannot be used in conjunction with any other offers; discounted tickets are of limited quota while stocks last.
Production and Artistic Team
Artistic Coordinator:

Yang Yuntao
Choreographer:

Helen Lai
Set Designer and Image Consultant:

Charfi Hung
Lighting Designer:

Yeung Tsz-yan
Sound Designer:

Liang Tin-ning
Co-presented with