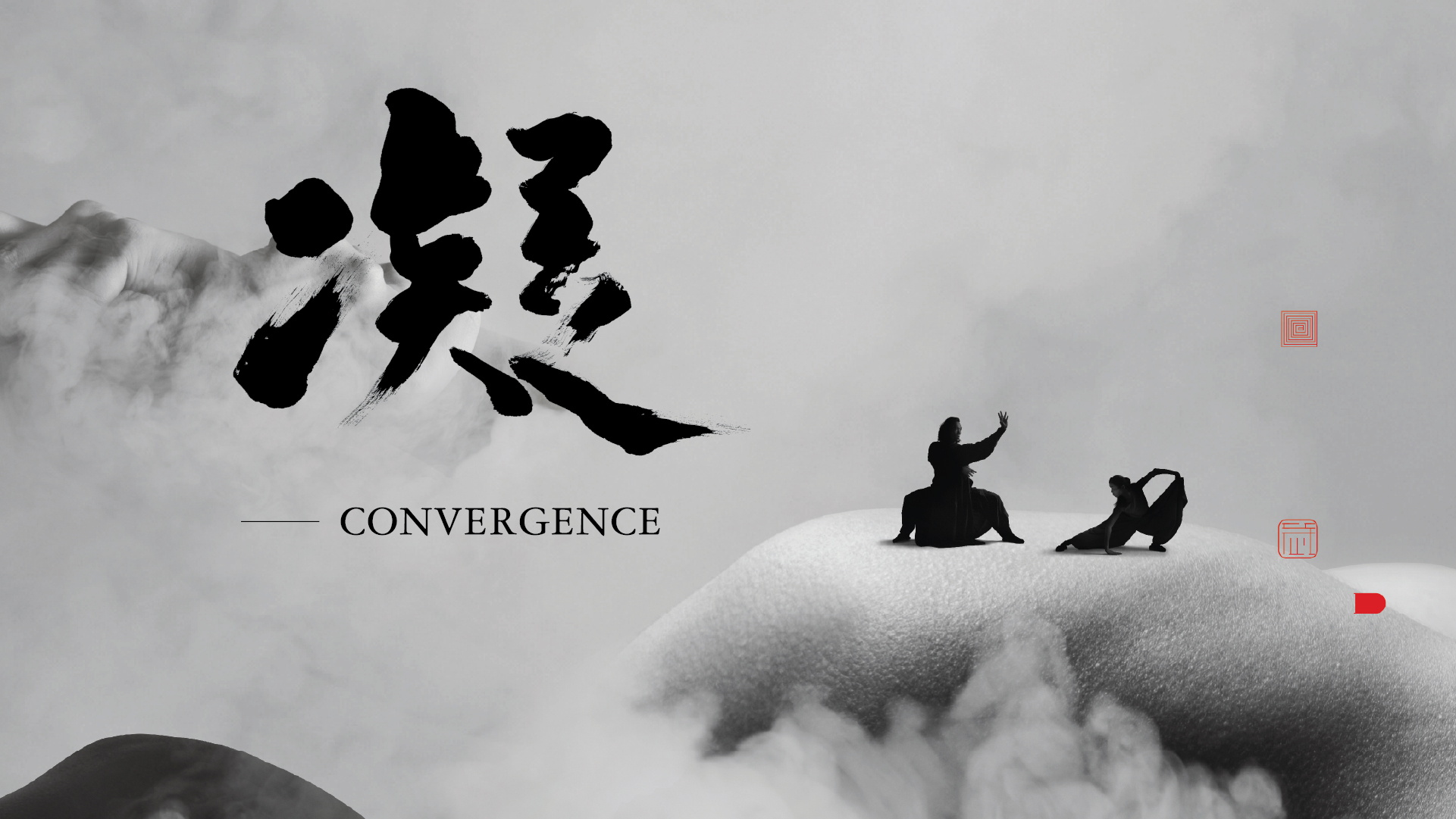 Convergence
Infinity of Movement and Stillness
Venue:
The Box, Freespace, West Kowloon Cultural District
Performance Dates and Time
8.12.2023 (Fri) 7:45 pm
9.12.2023 (Sat) 3:00 pm*
9.12.2023 (Sat) 7:45 pm
10.12.2023 (Sun) 3:00 pm
*With Meet-the-artist session
Programme duration is about 80 minutes without intermission
Latecomers will only be admitted at a suitable break or may not be admitted
Suitable for aged 6 or above
Synopsis
Convergence is the culmination of an interdisciplinary research study on Chinese dance and Chinese martial arts traditions. This is the first live performance of Convergence in Hong Kong. Its inaugural performance, co-presented with Freespace, was broadcast online in 2020, due to the pandemic. Convergence was awarded the Hong Kong Dance Award for Outstanding Online Production in 2022.
In the Company's three-year-long study, our artists explored the essence of these traditional practices, discovering new perspectives on movement and the fluidity of expression between ideology and physical gesture. In this synergy of dance and martial arts, the dancers bring these discoveries together, capturing the transience between stillness and motion, tranquillity and exuberance.
Ticket Discounts and Package Offer (only available at art-mate)
1. 15% discount on single-transaction purchases for two or more standard tickets per programme for both Convergence and HerStory. The discount cannot be used in conjunction with other promotions and is available on a first come, first served basis.
2. 50% discount for full-time students, citizens aged 60 and above, people with disabilities and the minder, Comprehensive Social Security Assistance Recipients.
3. 20% discount for HKDC Prestige members.
4. 10% discount for HKDC Classic members.
5. 20% discount for HKDC staffs.
6. All kinds of discount cannot be used in conjunction with any other offers; discounted tickets are of limited quota while stocks last.
Production & Artistic Team
Concept and Choreographer:

Yang Yuntao
Artistic Coordinator:

Carolyn Yip
Music Director and Composer:

Paul Yip
Set Designer:

Lee Chi-wai
Digital Image Designer:

Oliver Shing
Lighting Designer:

Gabriel Fung Kwok-kee
Sound Designer:

Wan San-hong
Co-choreographers and Dancers:

Ho Ho-fei, Liu Wai-yee
Ong Tze Shen, Chou Jo-yun
Huang Haiyun, Lee Chia-ming
Ng Ka-ling, Tai Chon-u
Zhan Qian
Co-presented with