Ong Tze Shen
Principal Dancer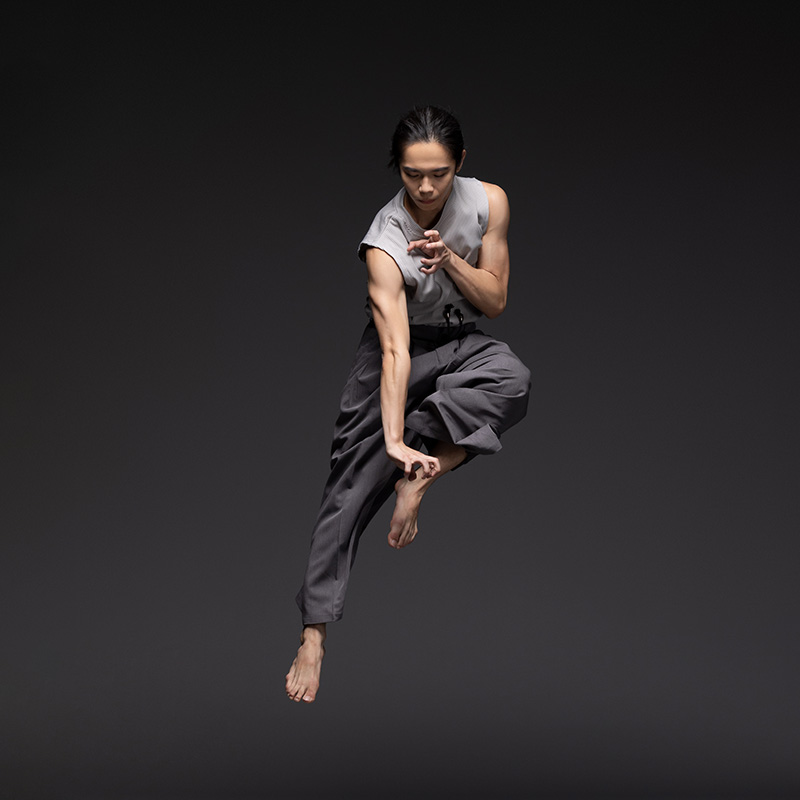 Dance to me, is a free-flow art form unbounded by space and time. I may be free within my mind, but at times I am also restricted by the limitations of my physical body. But this is exactly what makes dance interesting and pushes me to search for new breakthroughs. 
Born in Penang, Ong Tze Shen began dancing at the age of thirteen and has participated in numerous competitions and performances since then. He received full scholarships throughout his four years at The Hong Kong Academy for Performing Arts and graduated with First-class Honours in 2018. He joined Hong Kong Dance Company the same year. Recent performances include A Tale of the Southern Sky, the lead role in Nezha: Untold Solitude, Convergence, Shan Shui: An Ode to Nature, Nine Songs, and "8/F Platform": Jing. He choreographed and performed More–Human in "8/F Platform": here and there. He was also a researcher for HKDC's Research Study on Chinese Martial Arts and Chinese Dance and now participates in the Dance and Martial Arts Research Team. Ong was promoted to Principal Dancer in 2023.
Ong has danced in a various festivals and productions. He performed solos in Zhang Xiaoxiong's The Homeland, Butterfly Lovers by Sheng Peiqi and Yan Xiaoqiang, Gao Chenming's Fortune, and Yan Xiaoqiang's Autumn Thoughts. He choreographed Dating with D with Christy Poinsettia Ma and performed the work in 2017. He also produced the full-length dance drama In The Amorphous Beings for the George Town Festival in Penang 2017 and took part in CAMPING 2018 at the Centre National de la Danse in Paris. In 2021 he was invited by Hong Kong Street Dance Development Alliance to choreograph More Human for The Box 2.0.
In 2020, Ong was awarded second prize at the 17th Seoul International Dance Competition (Contemporary Dance division) and the Outstanding Performance by a Male Dancer award at the 24th Hong Kong Dance Awards for his role of Nezha in Nezha: Untold Solitude in 2023.