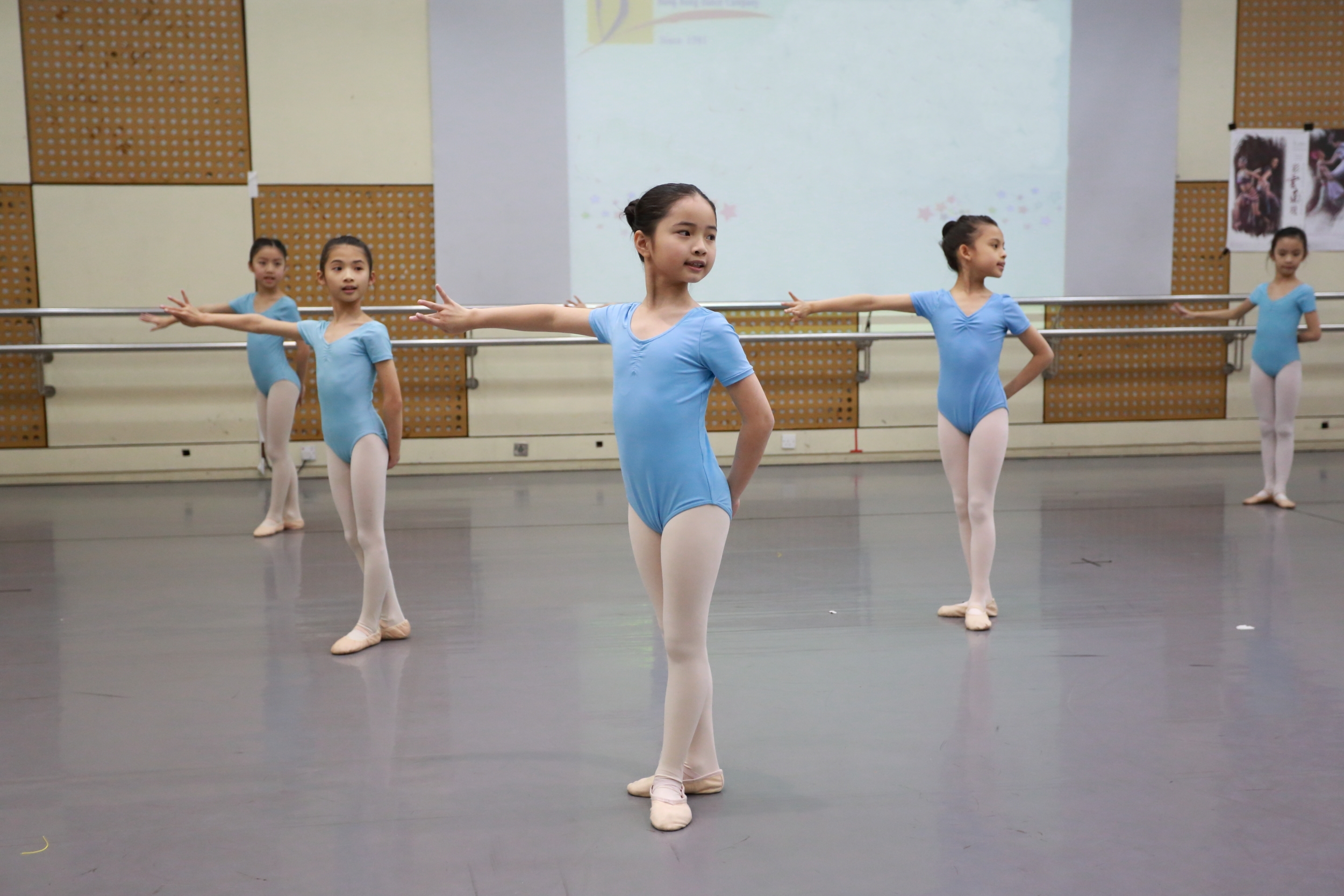 Short Courses and Workshops
Special courses are set up for children to experience the fun of dancing for the first time. In the classroom, students can learn the basics of dance, develop physical sensitivity and develop a sense of dance, preparing for the future to join the children's and juvenile troupe or experience other dances.
Children's and Youth Troupes - Trail Class
Specially designed for children who love dance and would like to know more about the course of Children's and Youth Troupe. Students could get a taste of dance in HKDC classrooms and the teaching style of the Troupes.
18/2, 25/2, 3/3, 10/3, 17/3, 24/3/2024 (Sun)
Time 1:5:00-6:00PM (aged 4-5, aged 4 from 1 Sep 2024 can join this class)
Time 2:6:00-7:00PM (aged 6-8, aged 6 from 31 Oct 2024 can join this class)
Single trail class for each date, same contents.
2/F Skyway Centre, 23 Queen's Road West, Sheung Wan
Specially designed for children who love dance and would like to know more about the course of Children's and Youth Troupe
Each class 14 students
Limted quota, first-come-first-served
2762 1226 / children.troupes@hkdance.com