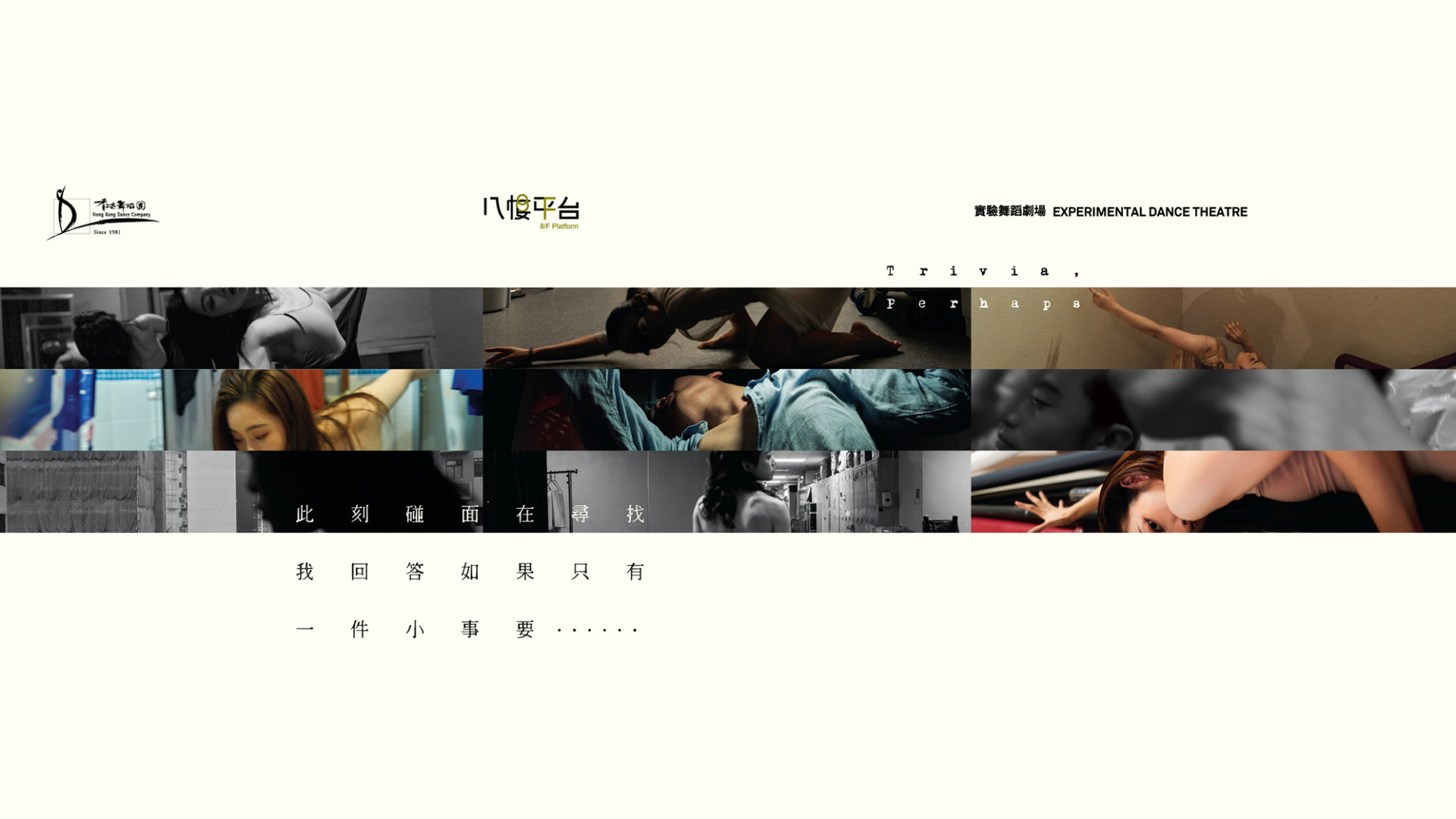 8/F Platform 𝓣𝓻𝓲𝓿𝓲𝓪, 𝓟𝓮𝓻𝓱𝓪𝓹𝓼
Venue:
8/F Platform, Hong Kong Dance Company, Sheung Wan Civic Centre
Synopsis
It's almost the end. Some people leave and some stay… When there's no one else around, we meet on the long 8/F platform at the end of the corridor. And we dance. Leaving everything behind. That's how it is. There's only dance. I mean it, I want to dance. Nothing needs to be said.
Production & Artistic Team
Artistic Coordinator:

Xie Yin
Deputy Artistic Coordinator:

Huang Lei
Dramaturg:

Yan Dong
Devising Dancer:

Ho Gi-lam, Lee Chun-hin, Lee Wai-yan, Chen Xiaoling, Tsang Ka-yee, Lau Cheuk-yi, Liu Ya-lien, Lo Sum-yu, Tai Chon-u
"8/F Platform" 𝓣𝓻𝓲𝓿𝓲𝓪, 𝓟𝓮𝓻𝓱𝓪𝓹𝓼